Faculty & Staff IMS classrooms are taught by a dedicated team of Lead Teachers and Assistant Teachers. Our Lead Teachers are Montessori Certified, or are in their training process, either through the American Montessori Society (AMS) or Association Montessori International (AMI). Their Montessori experiences provide the secure foundation on which the school's curriculum is based.
Nido | Maple Room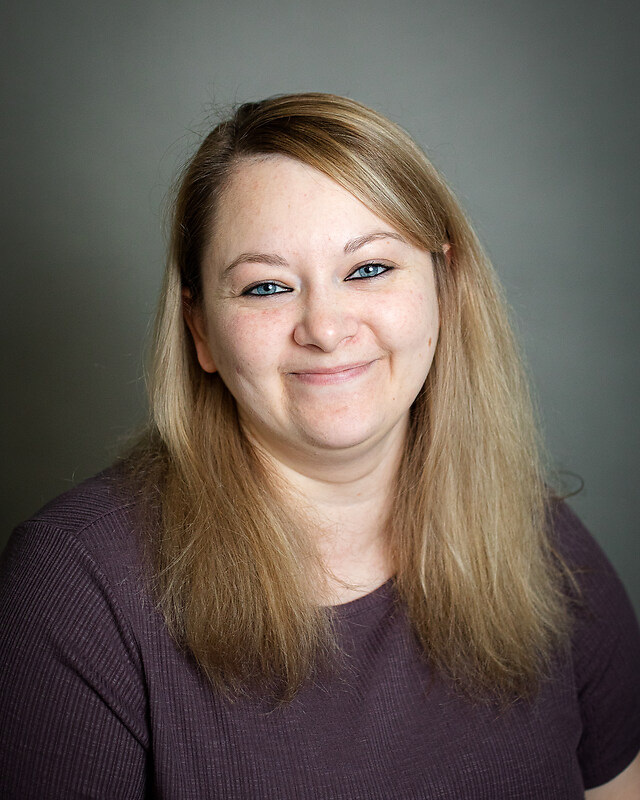 Tammy Brooks
Tammy is the Lead guide in the Maple Room. She has her Bachelor's Degree in Early Childhood Education and Childcare Administration, and is Montessori Certified. She has worked for four years in head start and a group family daycare that used the Reggio Emilia approach for one and a half years. When not teaching, Tammy enjoys hiking NY State trails, reading, watching television, and going to country music concerts.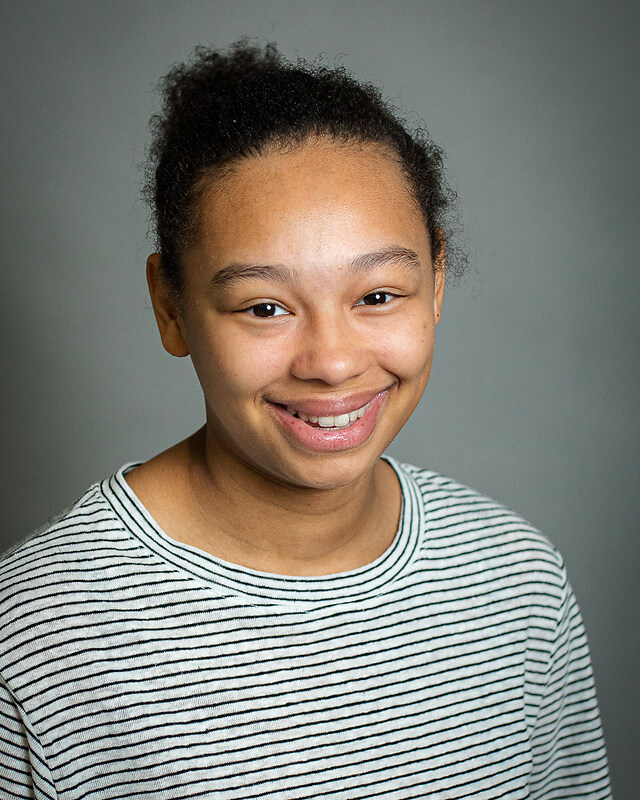 Teyara Lee
Teyara is an Assistant guide in the Maple Room. She has three years of experience in Early Childhood Education and she has interned in two daycares and has worked in one. Next year she plan's to continue her degree in Early Childhood Education.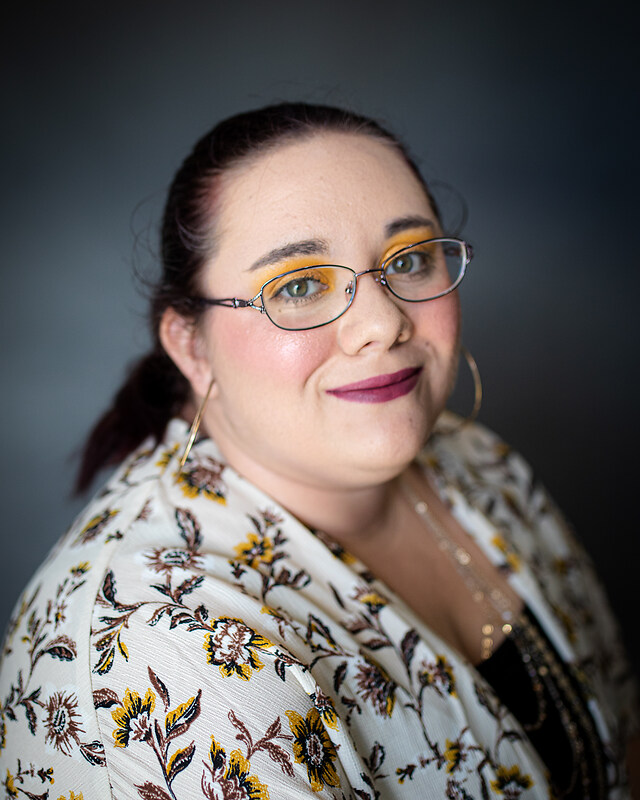 Sabrena Pegram
Sabrena is an Assistant guide in the Maple Room . She join the Maple Room this year after a couple of years in the Pine Room. She is a wife and a mother. During her free-time she like to garden, bake, and go hiking.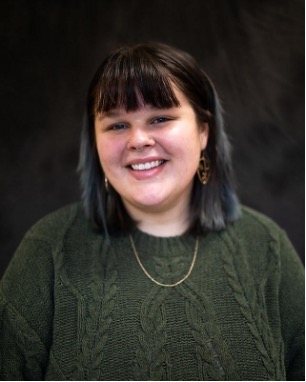 Anna Olson
Anna is the lead guide in the Hickory Room. She was born in Syracuse and graduated from Syracuse University in 2019, earning a BS in Human Development & Family Science with a concentration in Queer Studies. Anna's career in childhood education began at SU's Bernice M. Wright Child Development Lab School. She worked there for 4 years, teaching toddlers and preschool-aged children. During college, Anna founded the SU chapter of Camp Kesem, which provides a free week-long summer camp to children whose guardians are affected by cancer. Anna moved to Ithaca in August 2020 with her partner. In her spare time, Anna likes to cook, go to the farmers market, and play with her cats, Max and Ruby.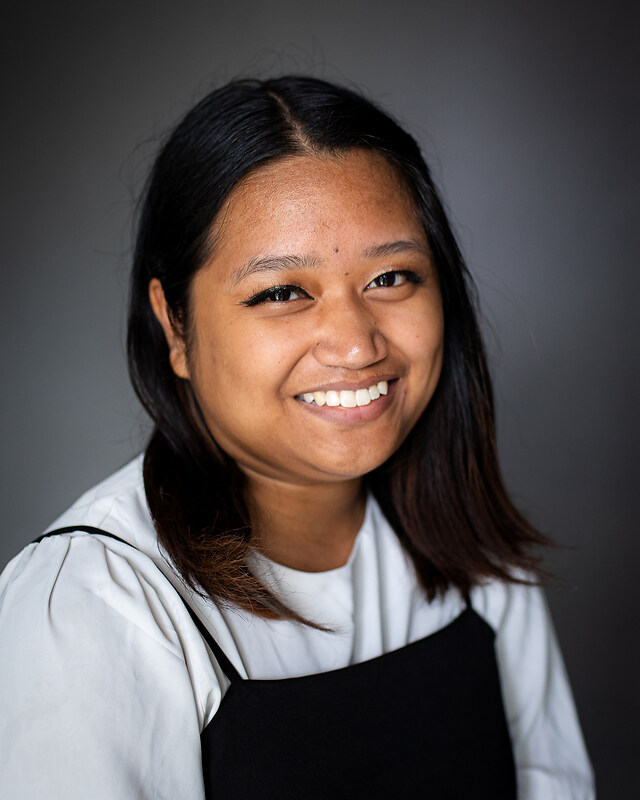 Julia Minsky-Kern
Julia is an Assistant Guide in the Hickory Room. She was born in Phnom Penh, Cambodia and was adopted by an American family as an infant. She strongly values education and creativity, and strives to create an environment where the two can co-exist. She majored in Documentary Studies & Production at Ithaca College, and minored in Education. She has experience teaching English online to students of various ages and nationalities, and hopes to become an ESL teacher in the future. In her free time, Julia likes to sew scrunchies, design stickers, and create music.
Toddler | Oak Room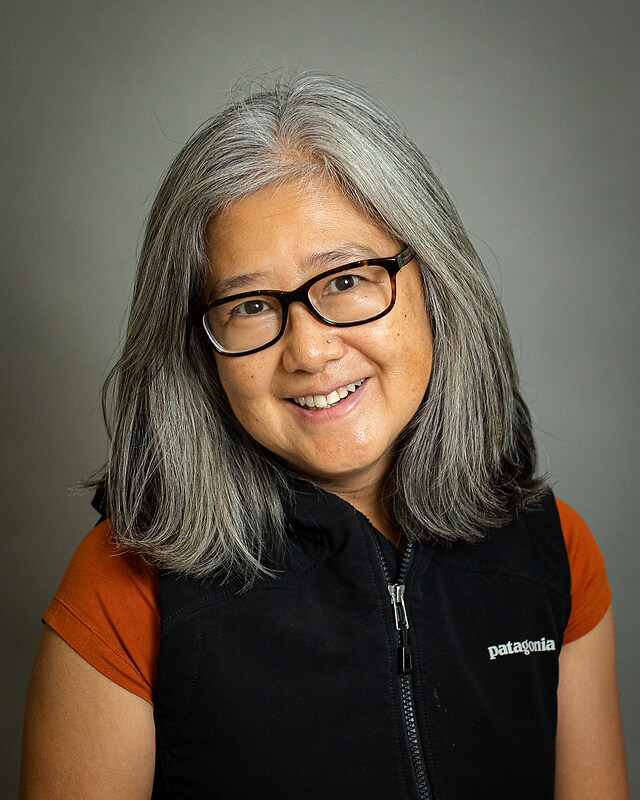 Yoko Roy
Yoko is the Lead Guide in the Oak Room. Yoko was previously the lead teacher of the toddler Hickory Room. Yoko began her journey at Ithaca Montessori School in 2004! Yoko was born and raised in Tokyo, Japan. There she studied journalism at Bunka Gakuin college and was an editor of a women's magazine for fifteen years. Yoko moved to the U.S. in 1999 and started at IMS as an Assistant Teacher in the Primary Program. After one year, she found her passion working with Toddlers and is now a lead teacher in our Toddler Program. She received her certification from the Montessori Infant/Toddler training at the Princeton Center for Montessori Teacher Education in 2008. She lives in Trumansburg with her two daughters, Naomi and Emma.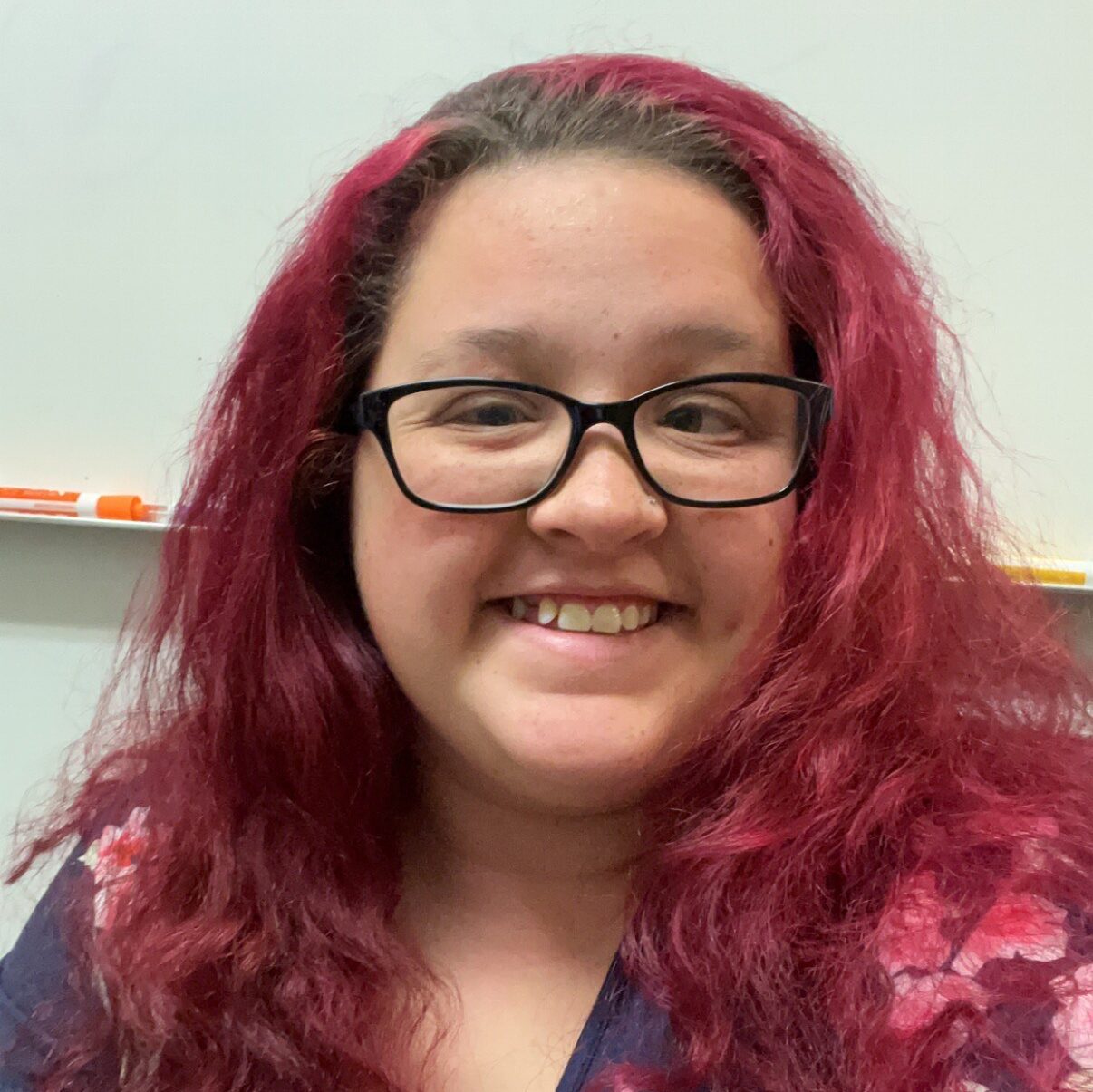 Katya Mulcahy
Katya is an Assistant guide in the Oak Room. Katya has worked in the Early Childhood field since the age of 13. She began babysitting and became a Summer camp counselor for both the NYS Sheriffs Association and Boy Scouts of America. Katya has completed BOCES Early Childhood program in 2015 and received her Associates of Applied Sciences for Early Childhood from TC3 in 2017. Since then she has worked in infant, toddler, and pre-school rooms as an assistant. She has taught upper Elementary special need students and was most recently an infant lead teacher. She is currently finishing her Bachelor's in Early Childhood Education. In her spare time, Katya is a photographer, writer, and musician.
Emily Diamond
Emily is an assistant guide in the Oak Room. Emily has lived in Interlaken, NY her entire life. She attended South Seneca Central School and received her Bachelor's from Cazenovia College in 2023. Emily loves singing, cats, sewing, and reading.
Elijah Swartwood
Elijah is an assistant guide in the Oak Room. Elijah has lived in Ithaca NY for most of his life with his parents and 6 siblings. He has a passion for teaching children and watching them succeed. Growing up in a large family has made him comfortable with children from a young age. He loves meeting new people and talking about comics! He looks forward to continuing to learn about the Montessori style of teaching and being a part of the team.
Toddler | Willow Room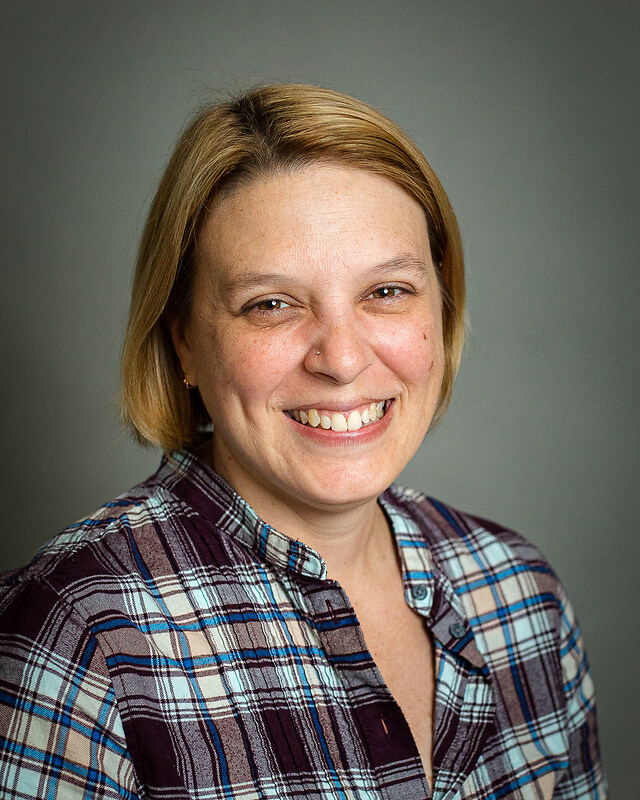 Heather Peluso
Heather is the Lead guide in the Willow Room. Heather, a native of Buffalo NY, came to Ithaca after graduating from SUNY Cortland with a B.A. in History. Heather has been caring for children in centers, home based care and preschool for 19 years. Heather received her Child Development Associate (CDA) Credential in 2006 and is now a fully certified Montessori Infant and Toddler teacher. She lives with her husband Josh, two daughters, Sydnie and Reese, and a goofy Golden Retriever Codder.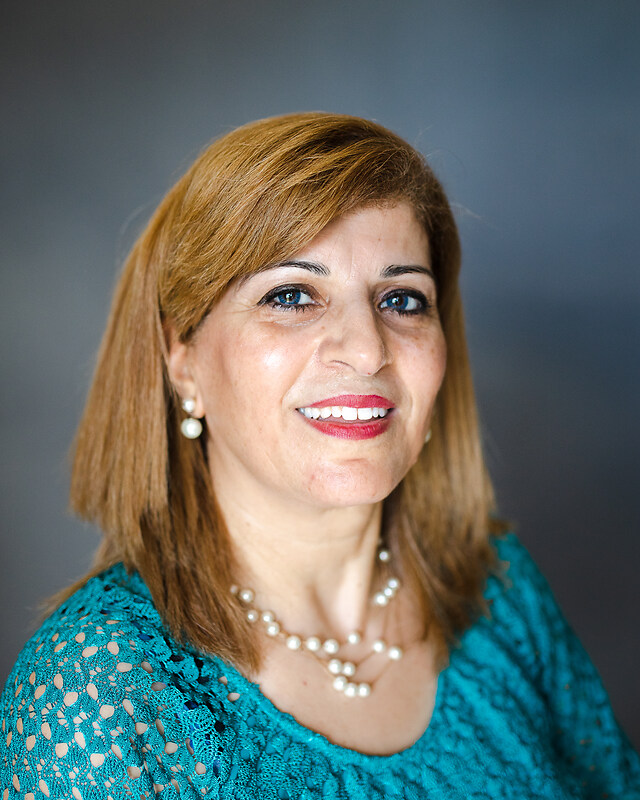 Faten Houssia
Faten is an Assistant guide in the Willow Room. Faten will be working toward achieving her CDA and completing the Montessori Beginnings training for infants and toddlers. She has a Bachelor's Degree in Business Management, a Certificate in writing Professional Email and Memos. Faten has over 10 years of experience as a child care provider and tutor. In her free time, she enjoys spending time with her family, extended family, students, and friends.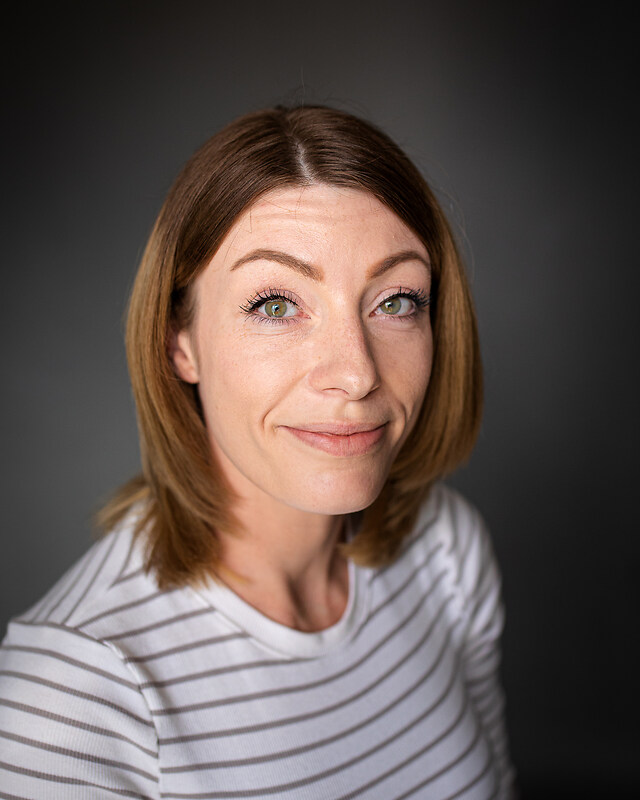 Caroline Silva
Caroline is an Assistant Guide in the Willow Room. She has an Educational background in Early Childhood Development. Experience at The William George Agency for Children's Service's working with at-risk youth. Caroline holds an Associates Degree in Criminal Justice. She is an aspiring Pediatric Nurse, currently enrolled at Tompkins Cortland Community College.
Primary & Kindergarten | Pine Room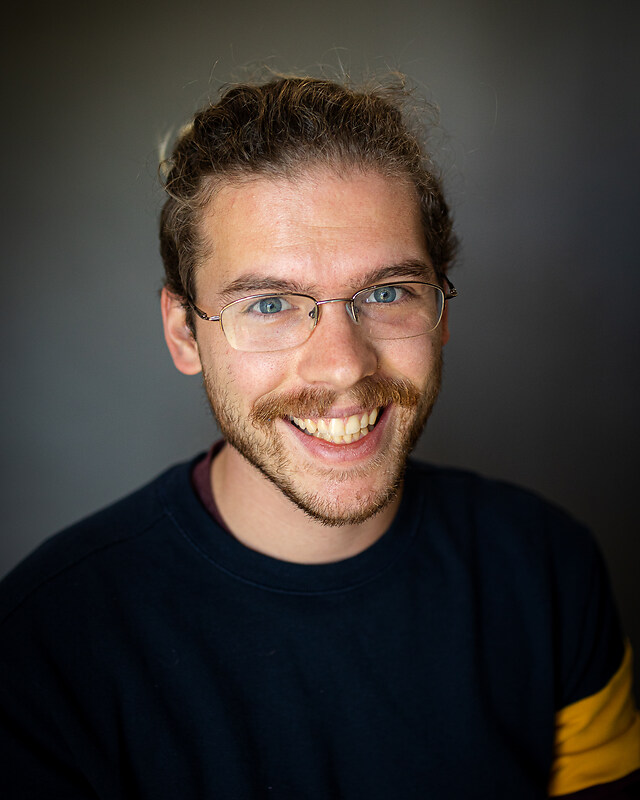 Eamonn Moneypenny-Hall
Eamonn is excited to be the Lead Guide in the Pine Room. Eamonn is currently attending the Center for Montessori Guided Studies to obtain his Montessori Certification in Early Childhood. Prior to the pandemic Eamonn taught third grade math and literacy in Seattle, WA. This year will be Eammon's third school year with Ithaca Montessori and his second year as Lead Guide in the Pine Room. In his personal time Eamonn enjoys training his dog and hiking.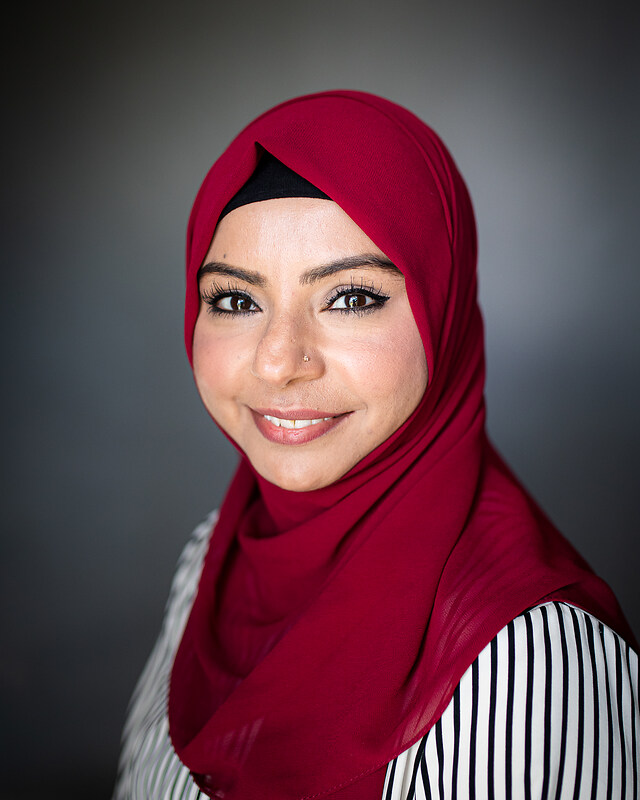 Shahista Anwar
Shahista is an Assistant Guide in the Pine Room. Shahista has completed two years of college and is looking forwards to completing her degree in Early Childhood Education. She has worked with children ranging in age from 4-15 years old for the past 7 years. In her free time, Shahista enjoys cooking, walking, and hiking.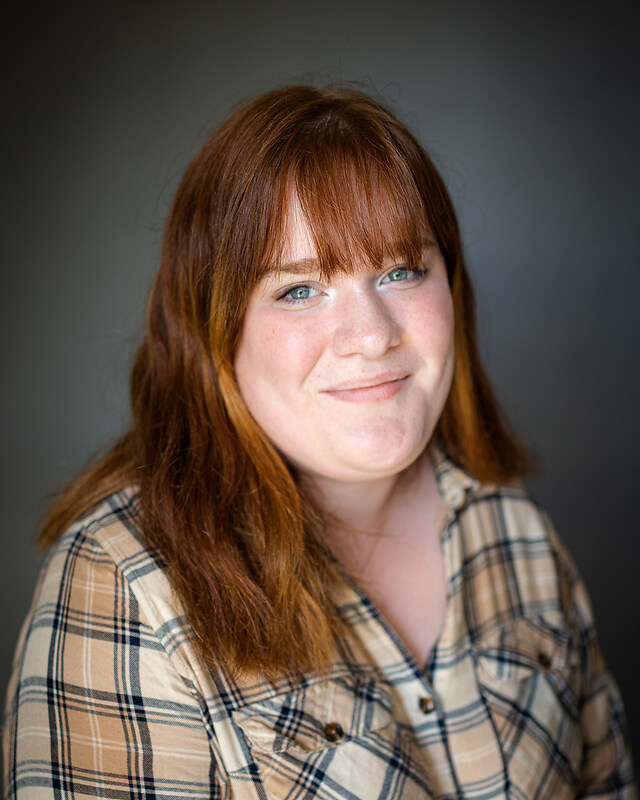 Leah Slattery
Leah is an Assistant guide in the Pine Room. She is currently working towards her Associates degree in Creative Writing and Literature with hopes of one day achieving her degree in Special Education. She has two years of experience working with children ages from newborn to 6 years-old in school and Summer camp settings. Leah loves the theater, cooking, and reading. She enjoys spending time with her family.
Andrew Ink
Andrew is an Assistant guide in the Pine Room. He just completed his last semester of college and has achieved a Bachelors in Mathematics with a Minor in Education from Houghton College. He worked as a camp counselor for 2 years and has worked the past two summers at IMS in the Summer Camp Program. His areas of interest are martial arts, frisbee golf, and origami.
Primary & Kindergarten | Walnut Room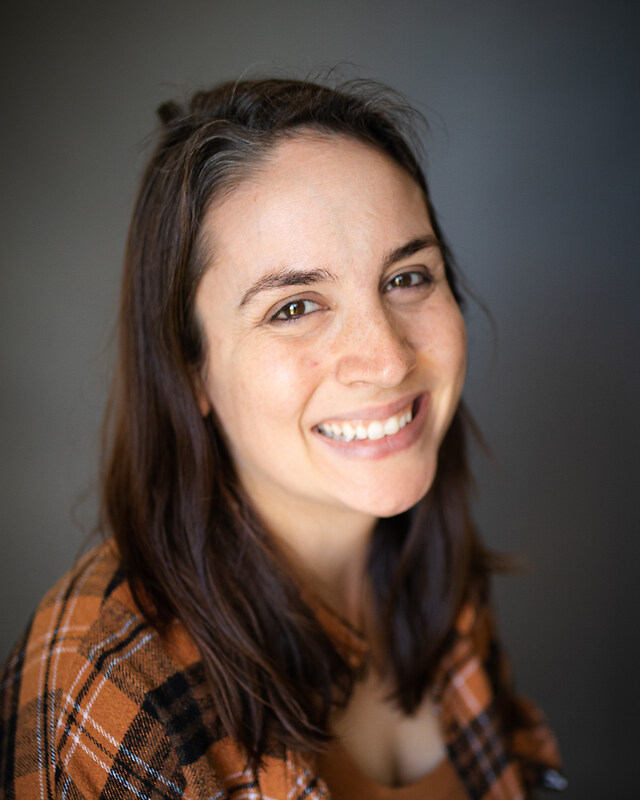 Tara Conklin
Tara is the lead guide for the Walnut Room. She holds a bachelors of science in Community Health from Lock Haven University and is Montessori Certified. Tara has been working at IMS since 2019. Tara adores her husband, and children. Tara is a huge nature and animal lover.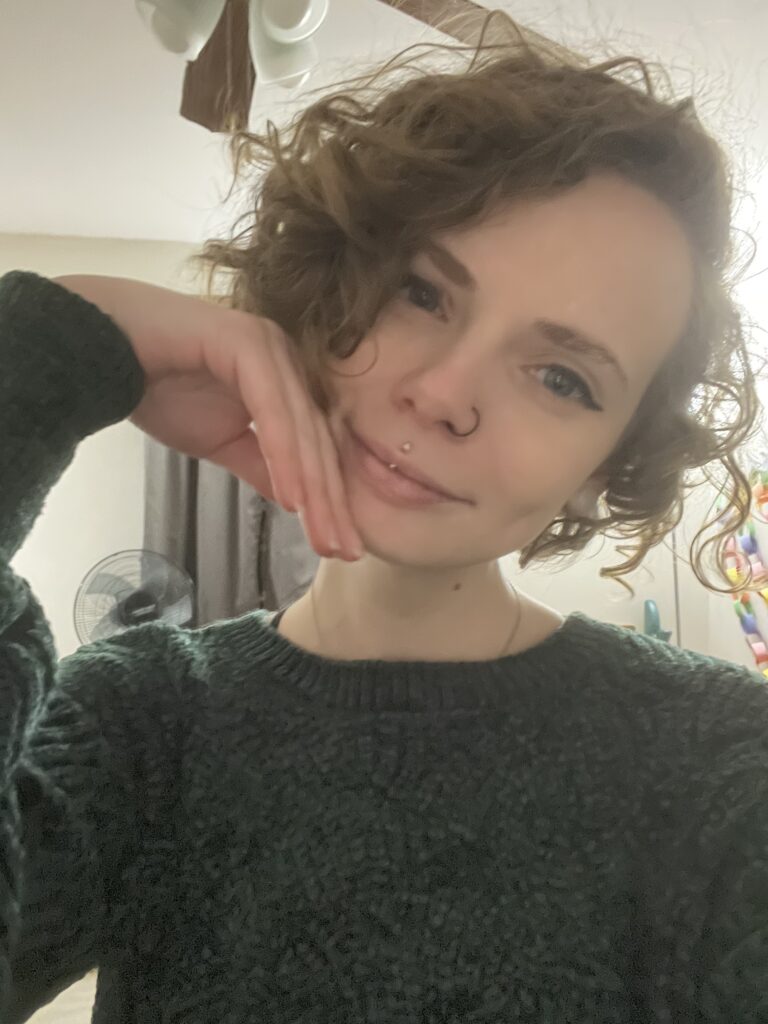 Heather Ingalls
Heather is an Assistant guide in the Walnut Room. She is a mother of one, and a huge animal lover. In her free time she enjoys writing, and getting lost in a good book.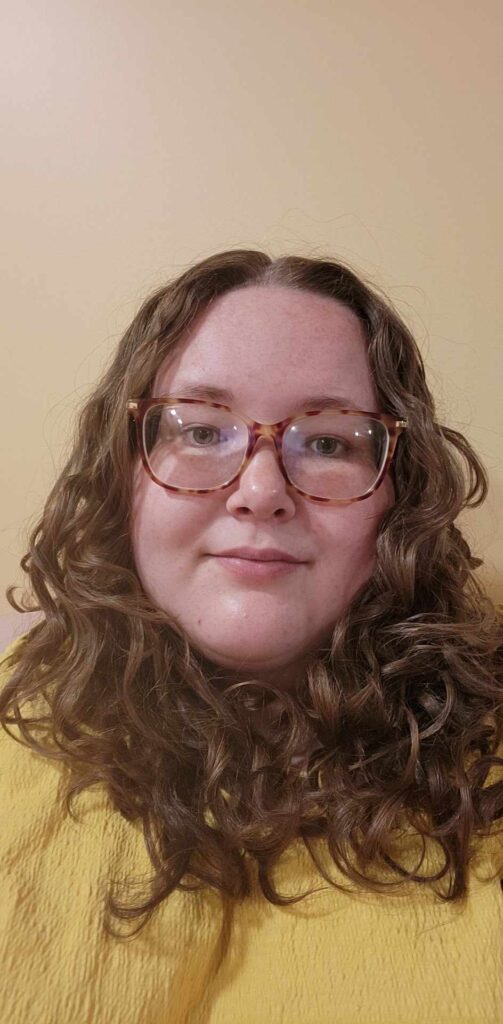 Morgan Clayman
Morgan is an Assistant guide in the Walnut Room. She is a former Cornell student who grew up in the area. She has spent a lot of time educating kids in high school, during her time working and volunteering at her public library. She rediscovered this love after leaving Cornell and working at the daycare in the Tompkins County YMCA. She is very passionate about learning, and spends most of her free time reading, walking, or knitting in a park.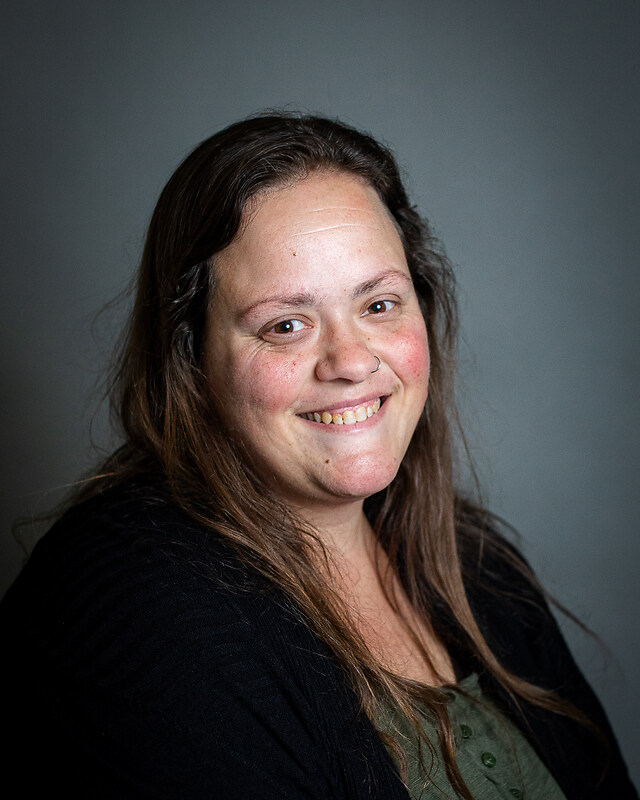 Suzanna Homrighaus
Suzanna is an Assistant guide in the Walnut Room. She has over ten years experience in Early Childhood Education. She received her Associates in Early Childhood Education in 2017. Suzanna is a mom to twin 8 year-olds. In her spare time Suzanna enjoys hiking, spending time with family, and scrapbooking.
Primary After School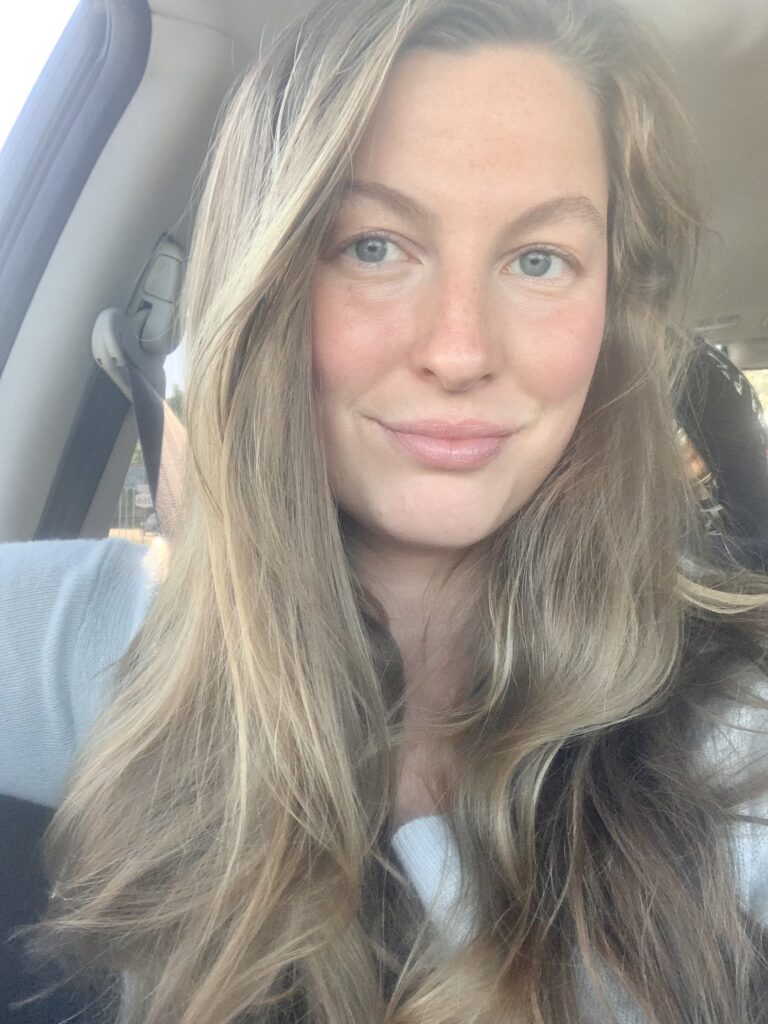 Sophia Faller
Sophia is the lead guide in the primary after school program. Sophia has over eight years of diverse experience in guiding children through enriching journeys. Her expertise spans afterschool programs, summer camps, and most recently, as a lead preschool teacher at a special education program in Seattle, Washington. Her passion lies in outdoor education, fostering garden-based learning and inclusive play experiences. Beyond her teacher role, Sophia embraces yoga, ceramic work, and dedicates time to her law school pursuits.
Administrative Team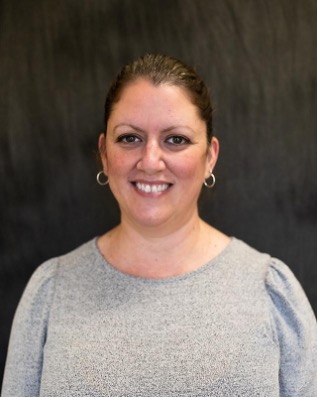 Pamela Weatherby
Program Director and Head of School
Pam attended the Center for Montessori Teacher Education in New Rochelle, NY in 2001 to complete her Primary Montessori Certification. She has over 10 years of teaching experience at the Primary level at IMS. She has been in a Director's role at IMS for over 8 years and the Head of School for almost 5 years. Pam's education background is in Human Services with a specialization in Early Childhood Education. Pam is happily married to her husband Casey of 20 years. They have 3 children, Morgan, Maelin, and Hayden, whom have all attended IMS. Pam enjoys spending time with family and friends, traveling, camping, outdoor activities, and working in her garden..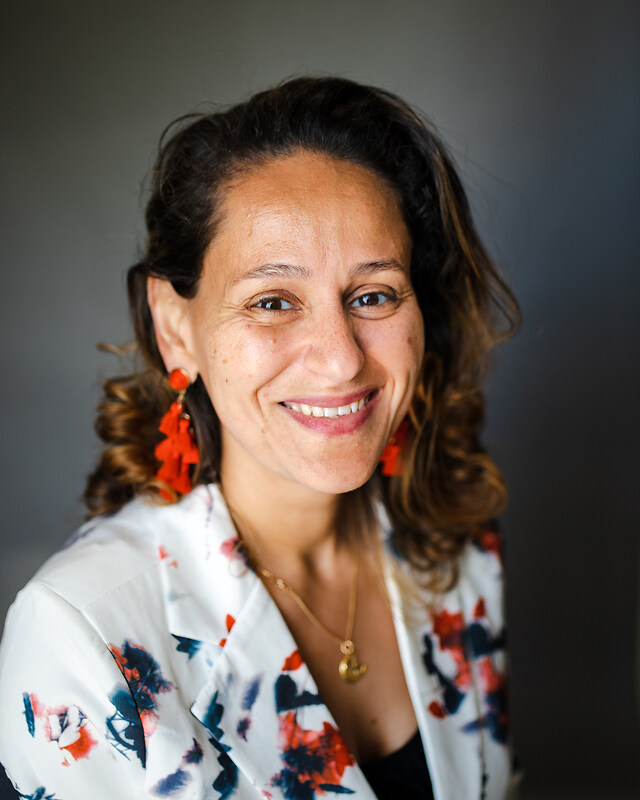 Walaa Maharem-Horan
Operations Director
Walaa has a degree in Psychology, with a concentration in special education, from McMaster's University. She is the founding director of Ithaca Welcomes Refugees, a non-profit here in Ithaca. She is a board member of the Ithaca Public Education Initiative, and a translator (Arabic) for the Ithaca City School district. Walaa has extensive experience as an operational manager, including budget and fundraising experience, for several small-to-medium size companies in Ithaca. Walaa is passionate about IMS and the work to help Ithaca Montessori School grow.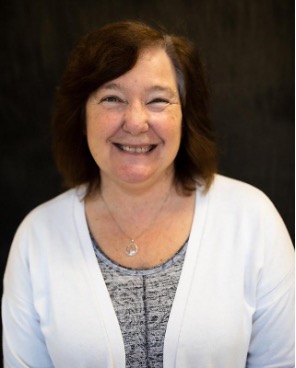 Donna Wheeler
Education Director
Donna grew up locally and graduated from Cayuga Community College with an Early Childhood Education Degree. She managed her own home daycare when her four children were young and then started her career at Ithaca Montessori as a Primary assistant. After receiving Montessori training Donna continued as a Primary lead teacher for 15 years. After leaving to explore teaching Infants at Bright Horizons she returned to Ithaca Montessori to lead the Nido classroom for 2 years before stepping into the Education Director role. Donna is an avid gardener and loves to spend time with her growing number of grandchildren.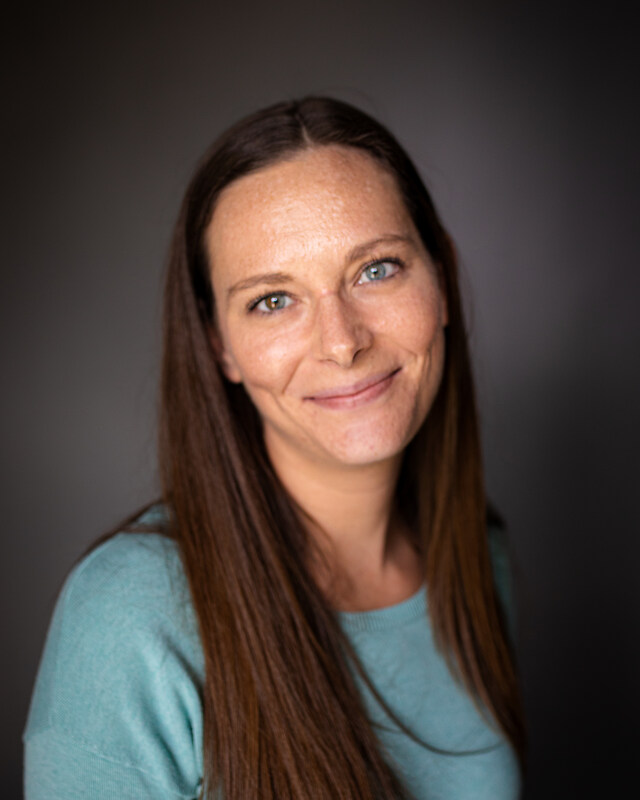 Melanie Teeter
Administrative Assistant
Melanie was born and raised in Newfield NY. She comes to IMS with numerous of years experience as an Administrative Assistant. She is a proud fur-­mom to her Miniature Dachshund Charlie, as well as, a very proud Aunt to many nieces and nephews. In her personal time, you can always find her at one of her siblings' homes hanging out with all the kids. She loves the Pittsburgh Steelers and cooking!